These are the churches which make up Churches Together in Potters Bar.
---
Christ Church, Little Heath
We are the Anglican Church for Little Heath, and our building is on the Great North Road just next to Little Heath Primary School. We are an evangelical church, which seeks to believe, teach and live out the historic Christian faith with Jesus Christ and the Bible at the heart of our life and worship.
During the current pandemic we're holding our main Sunday morning service at 10.00am (streamed online), as well as a Zoom Sunday School at 9.00am. Through the week, we have a whole variety of small groups and events for all ages, including "Base Camp" on Monday night for everyone in school years 5-8.
You can find out more details, and watch our livestream, at www.cclh.org.uk
---
At Potters Bar Evangelical Free Church the worship at 10.30am on Sundays is bible based with communion, hymns and choruses. Children have activities in a side room for about half the service. Toys are available in the main hall for very young children. You are welcome to stay for light refreshments.
Youth Groups meet on Mondays during term-time: Reception to Year 6 at 6.15-7.30pm, followed by Secondary School age 7.30-9pm. Weekly Prayer meeting 8-9pm on Tuesdays – please phone 01707 852422 for details.
---
King Charles the Martyr Church
King Charles the Martyr Anglican Church was founded in the 1930s and lies on the western side of Potters Bar. The Church (built in 1941) and Halls Complex (built in 2003) seek to serve the whole community. Worship is in the modern catholic tradition and takes place daily. There are two main Sunday morning services: Sung Eucharist at 9.30am and a more informal Morning Worship at 11am. For full details ring the Revd Atalie Gaines (01707 665579) or see www.kcm-church.org.uk.
---
Our Lady and St Vincent de Paul Roman Catholic Church
---
Potters Bar Baptist Church
Potters Bar Baptist Church, located in Barnet Road, was established in 1788. The building we currently use was opened in 1964. Our Sunday services are at 10.30 am and 6.00 pm. The Mission of this church is to make fully devoted disciples of Jesus Christ; creating with Him, His community in the heart of our neighbourhood. For further details see www.pbbc.org.uk.
---
Potters Bar United Reformed Church
From our foundation as Potters Bar's Congregational Church in 1934 Potters Bar United Reformed Church has developed over the years into a modern and comfortable church centre with many amenities.
Our worship and activities are adapting to embrace new technology and the pressures of living in the Britain of today.
We are a welcoming and caring community offering a structured but slightly informal style of worship, although we remain quite traditional.
---
St Giles, South Mymms
St Giles is a beautiful 12th century church. more modern additions include a Sir Ninian Comper Font cover and window. Worship is liberal Catholic with Sung Mass at 11.00am each Sunday and at 8pm on Feast days. St Giles has a number of interesting traditions, including a bread service on Christmas Eve and a brief service and sermon in the Black Horse Public House every year on Good Friday evening.
We are currently in Vacancy (no Vicar), as is the other church in our Benefice, St. Margaret's Ridge. We are open for public worship (no streaming or zoom) at present, and have a team of regular priests who take our services, thankfully. St. Giles is also undergoing a major restoration programme to restore the north-east chapel, which has been damaged by subsidence: we expect this to be completed by the late Summer this year.
---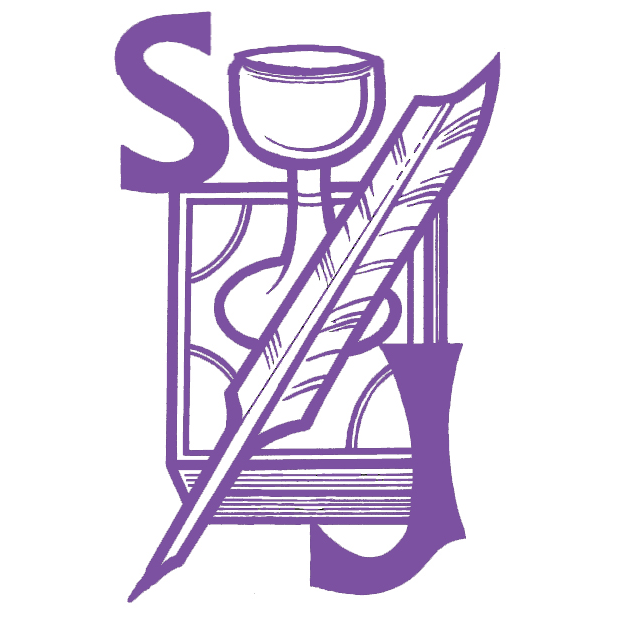 St John's Methodist Church
St John's Methodist Church provides a welcoming environment for worship and excellent facilities for community use. The Sunday services are at 10.30 a.m. offering a mixture of traditional and modern worship. Junior Johns, our Junior Church, also meets every Sunday. For further details see our website or ring Revd Ali Facey (01707 652978).
---
St Margaret, Ridge
St Margaret's is a beautiful mediaeval church in a small village, the worship is traditional Anglican, services begin at 9.15am each Sunday, Common Worship Eucharist on the 1st and 4th Sundays, Book of Common Prayer Matins on 2nd and 5th Sundays and BCP Holy Communion on 3rd Sunday.
We are currently in Vacancy (no Vicar), as is the other church in our Benefice, St. Giles, South Mymms.
---
St Mary the Virgin and All Saints
St Mary the Virgin and All Saints was built in 1915, replacing the earlier St John's Church.
We are rooted in the Catholic tradition of the Church of England and are commited to dignified worship, good music and orthodox teaching. Our Sunday morning services are at 8am (Said Eucharist) and 10am (Sung Eucharist). Evensong at 5pm is on the second and fourth Sunday.
On the third Sunday of the month we hold our 10am Family Parade Service with our Uniformed Organisations.
For further details see our website.
---